Original Article can be found HERE
For its 45th Theater Season, PETA attempts to interrogate the role of broadcast media in contemporary Philippine society. PETA dedicates an entire year of examining the historical, cultural, and aesthetic relationship between live performance and the broadcast media and how both have affected and shaped modern-day society and popular culture.
Through original plays as well as other related events. PETA invites its audience on a journey that explores the "hybrid" multiplicity of the arts. It brings together talents from the Philippine theater, film and TV industries in two of its new plays: "Bona" and "D Wonder Twins of Boac".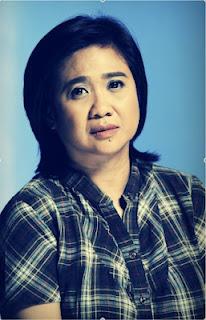 "Bona", a classic film by National Artist and PETA founding member Lino Brocka, will be adapted for theater and set in contemporary time, and will star film and TV star Eugene Domingo (who also traces her roots to theater) in the role played by Nora Aunor in the film version.
"D Wonder Twins of Boac", meanwhile, is a Filipino musical adaptation of William Shakespeare's "Twelfth Night". Rody Vera's adaptation will be a parody of how the Filipino film industry evolved in the '60s and '70s.
Another theater event, "TAKE 1", inspired by Lino Brocka's actor-training practice, is a collaboration between theater and television. Brocka always believed that the theater performance experience was a necessary part of any film actor's training background. With this in mind, PETA designed has "TAKE 1" as a concert of scenes that will draw from the best plays of world classics as well as Filipino original works. For four nights, audiences will be delighted to witness familiar scenes performed by different sets of actors from TV and theater.
Apart from these two new plays, PETA opens its doors to a new generation of filmmakers with a festival called "Cinemalaya Retrospective", featuring the best short and full-length films produced by the Cinemalaya Independent Film Festival in the past five years.
Rounding up the season's offerings, PETA's hit musicals will have a special re-run at the PETA Theater Center this year: "William" from July 27-29, "Batang Rizal" from August 3-12 and "Mga Kuwento ni Lola Basyang" from October 5 to 14 this year.
PETA also hosts Agnes Locsin's choreographed work "Puno", Noel Cabangon's concert "Tuloy ang Byahe", Vincent De Jesus' "Himala (The Concert)" and Storybook Theater for Education Project's "Buklat".
Ever since its founding years, PETA has been intrinsically linked to the broadcast media arts. Founder Cecile Guidote Alvarez wrote: "Theater does not solely refer to the legitimate stage, which has been a powerful influence on human civilization for 2500 years. But also includes its amazing 20th century offspring--film, radio, and television." She envisioned the presentation of "outstanding plays and masterpieces on television and radio. Broadcast media could be a powerful social force that would bring a quality cultural experience to millions of Filipinos."
PETA also seizes the opportunity of its 45th Theater Season to draw attention to the community in which it reside--Quezon City. Considered by many as the "City of Stars", Quezon City is home to major TV networks, movie producing companies and theater groups, cradling some of most influential players in Philippine pop culture. The season hopes to harness this power through its productions and related events, and in so doing create an awareness of the vital role the arts play in the formation of Filipino society and culture.
Catch BONA on its closing weekend!
SEPTEMBER 22, 2012 / Saturday / 3 PM
at The PETA Theater Center
(No.5 Eymard Drive, New Manila, QC)
Contact Us:
Robert Ceazar Marzan (0922.888.5348)
Jayme del Rosario (0927.202.2017)
or Onay Sales (0918.536.2116)